Stars Liza Minnelli's Mom, Judy Garland, 15 years after her role as Dorothy in the Wizard of Oz .
A Star is Born(1954)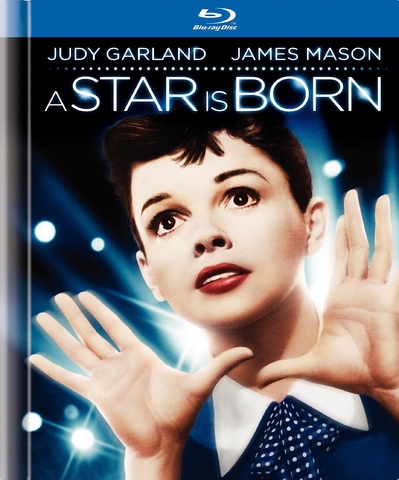 Info about still shots in the movie:
A Star is Born was restored in 1983 to it's original running time. The original (1954) release premiered at 181 minutes, but theater owners complained about the length, wanting a shorter film so they could have more showings per day, hence more money in the box office. Consequently, Warner Bros shortened it, cutting out 27 extra minutes. The excised footage was then carelessly handled, lost, or not filed properly. After an extensive search, about 20 minutes of actual film and the original soundtrack were found and re-added to the 154 minute film. Where film footage was not able to be restored, production stills were inserted. The missing seven minutes of footage has never been found. The whole story on what happened to the lost footage can be read here.
Code: Select all

http://www.thejudyroom.com/asib/restoration.html
IMBD
Code: Select all

http://www.imdb.com/title/tt0047522/faq
Movie
(HEVC)
WebRip, 1.21GB, Mp4(h265), 2:55:55, 720p@850Kbps
Code: Select all

https://mega.nz/#!FcZwWJrQ!BHWsAgbI-nEUQNOmt7g5aN1iyhecADO0b5Zm9hRl7ek
Pass:
movies_4all_2c